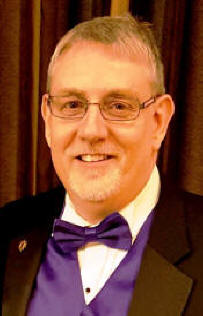 Thanks for visiting our website. Here you should be able to find all that is going on with our senate organization. I am honored to be serving as your 2018-2019 Missouri JCI State President. We have a lot of new and exciting plans for this year to expand your camaraderie with old friends as well as opportunities to build new friendships with both Senators and Jaycees through Return the Favor opportunities.
As senators we get together to talk about all the fun past experiences we've had over the years. That brings me to my theme for the year -- Memories of the Past. This has a deeper meaning for me this year. My Jaycee mentor lost those memories due to Alzheimer's disease. You will notice Brad Wetter's senate number incorporated in this years logo. I am dedicating this year to Brad as his guidance was instrumental in my Jaycee career.
If you are new to the senate or haven't been around in a while this is the perfect year for you to get involved. We are adding new fun events and Jaycee Challenges to bring back some of that Jaycee fun and camaraderie. I look forward to serving you this year.
Paul Myers #72173
President 2018-2019
Missouri JCI Senate