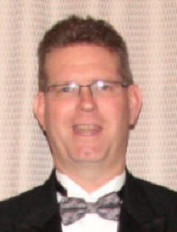 Hello fellow Senators!
My name is Jerry Thompson, Senator #56957. I am excited to be your 2016-17 President of the Missouri JCI Senate. This year my theme is Family is Forever. I chose this theme because in my years as a Missouri Senator, I have come to consider all of my fellow Senators to be not only friends, but family.
I have several goals for this year. First of all, I want to continue all the traditions that have made the Missouri JCI Senate one of the most elite in the country. I would like to encourage everyone to get out and help their local Jaycee chapters by any means possible—whether recruiting, helping with a project of just helping with advice. Another one of my goals is to have efficient and timely meetings to accomplish our business which will give us more time to socialize and become a more close knit family.
Finally, I would like to involve new younger Senators so that we can continue to be a strong and vital organization in the years to come.
We have a lot of things going on this year. Look on this website for the calendar of events including our 40th anniversary celebration at the end of the year! Please come out and renew or continue the friendships you have made over the years!
Jerry Thompson #56957
President 2016-2017
Missouri JCI Senate