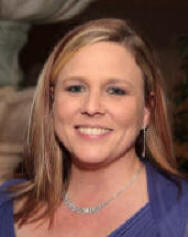 Iím truly looking forward to serving as your 2017-2018 President of the Missouri JCI Senate. Iíve really come full circle in my Jaycee career. I actually started in the Senate before I was even a member of the Jaycees!! Iíve always felt at home and comfortable with my Senate family. Iím truly blessed and honored to have this opportunity to serve you.
My theme this year is Faith, Hope & Love. These are three of the most inspirational English words, and they are commonly grouped together to form a statement of peace and happiness, (religious or non-religious).
The meaning and significance of these three words in our own lives doesnít need to be explained. In fact, you may find it difficult to explain what these three words together represent. Let's just say that they are the daily dose of medicine (or Jaycee Juice) that can rejuvenate our spirit.
FAITH - Belief, trust, and loyalty to a person or thing. What do we believe in? The Jaycee Creed!
HOPE - To trust in, wait for, look for, or desire something or someone; or to expect something beneficial in the future. What do we hope for? For the Jaycee & Senate organizations to grow and continue to have a positive impact in the lives of members and their communities!
LOVE Ė An intense feeling of deep affection. What do we love? We love this organization and the people within it!
We are looking for new & fun social ideas that can be held in YOUR area!! If you are interested in chairing a fundraiser/social event, please contact me, or Vice President Paul Myers.
Kristen Johnson #72859
President 2017-2018
Missouri JCI Senate